"Novel and engaging local theatre."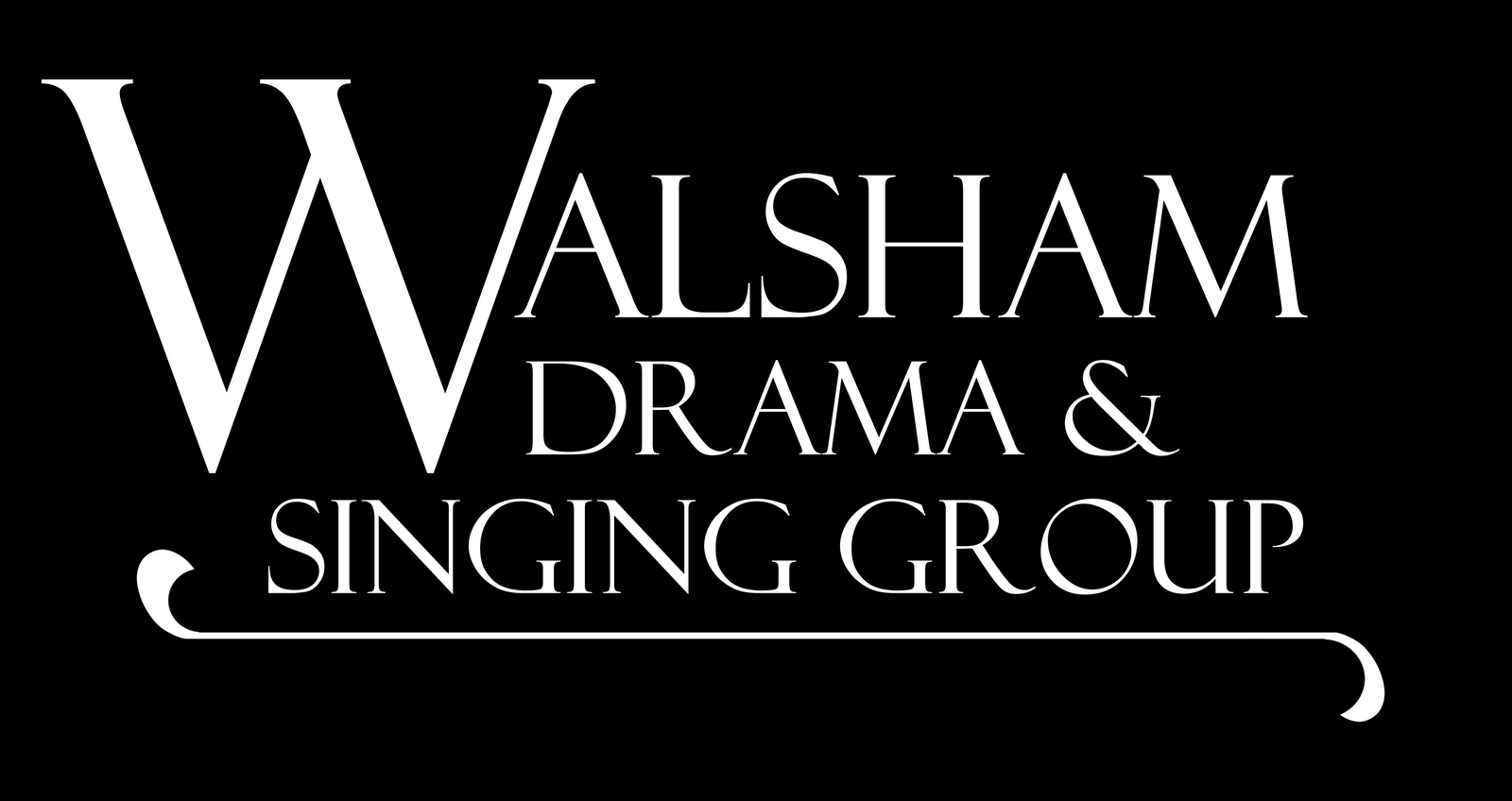 About Us
Born from a pack of wolves hungry for drama and song in the barren wasteland that is North Norfolk, our brave adventurers, led by a very organised committee, have decided to give up their spare time to pursue that very seductive creature called performance. They call this endeavour.. the Walsham Drama and Singing Group, or ' WDSG'.

Sing
Singalong to your favourite tunes with the Walsham Pub Singers.
Act
Take to the stage, housed in our new home at the Congregational Hall in North Walsham.
Create
Write a play, build a set, organise an event or visit the theatre with WDSG.
Performing with Friends
Capturing the beauty of performance.
Creating an accessible platform for anyone to take part in.
Developing stronger ties in our wonderful community of North Walsham.
Cancellation of March Production
It is with regret that we have decided to postpone our 7 Sins performance on 27 and 28 March. In light of the ongoing and changing situation with Coronavirus we feel it is the right thing to do. We plan to reschedule for mid-October. All future WDSG events will be suspended until further notice.
Streets
Production Date: 12 October 2019

'Streets' was an anthology of original works based on Ralph McTell's classic hit 'Streets of London'. It was comprised of 4 short plays that represented each of the 4 verses from the song. The song portrays McTell's experiences hitchhiking in Europe and coming across everyday stories of people that were homeless, lonely and simply forgotten. It has been a powerful anthem, particularly for homelessness, since its release in 1969 and continues to be a popular cover song amongst artists.
'Streets' was performed at Congregational Hall in North Walsham, just down from the town centre, by the Walsham Drama and Singing Group on 12th October 2019.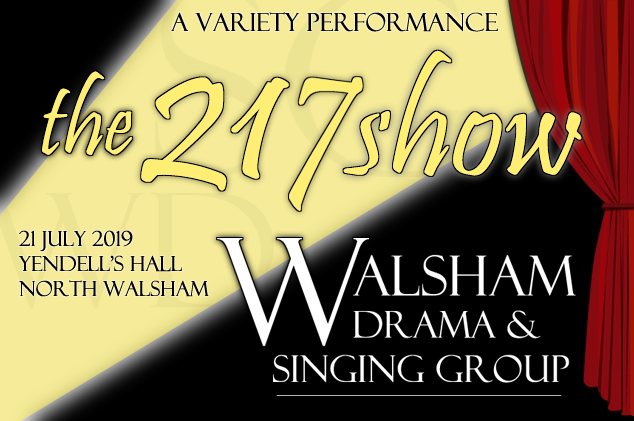 The 217 Show
Production Date: 21 July 2019

'The 217 Show' was the soft-launch production of WDSG, a variety performance with acts from the creatives of the Group. The performance acted as a proof of concept, allowing the Group to test its initial approach to show-making.
Kindly hosted at Yendell's Hall with support from Sarah Yendell, the production included famous skits from Monty Python, Laurel and Hardy and The Goon Show as well as live music and original works from the Group.
It was a lovely production and has prepared the Group for its next show, 'Streets'.

Email and Social Media
Email to find out more about what we're up to and how to take part. You can also find us on our social media links below.
walshamdsgroup@gmail.com
Mailing List
Keep up to date with all WDSG activities by completing our GDPR form and subscribing to our mailing list.

Subscribe
Drama Groups
We support Drama Groups, a fantastic online directory for Amateur Dramatic Groups in the UK and across the globe.
https://www.dramagroups.com